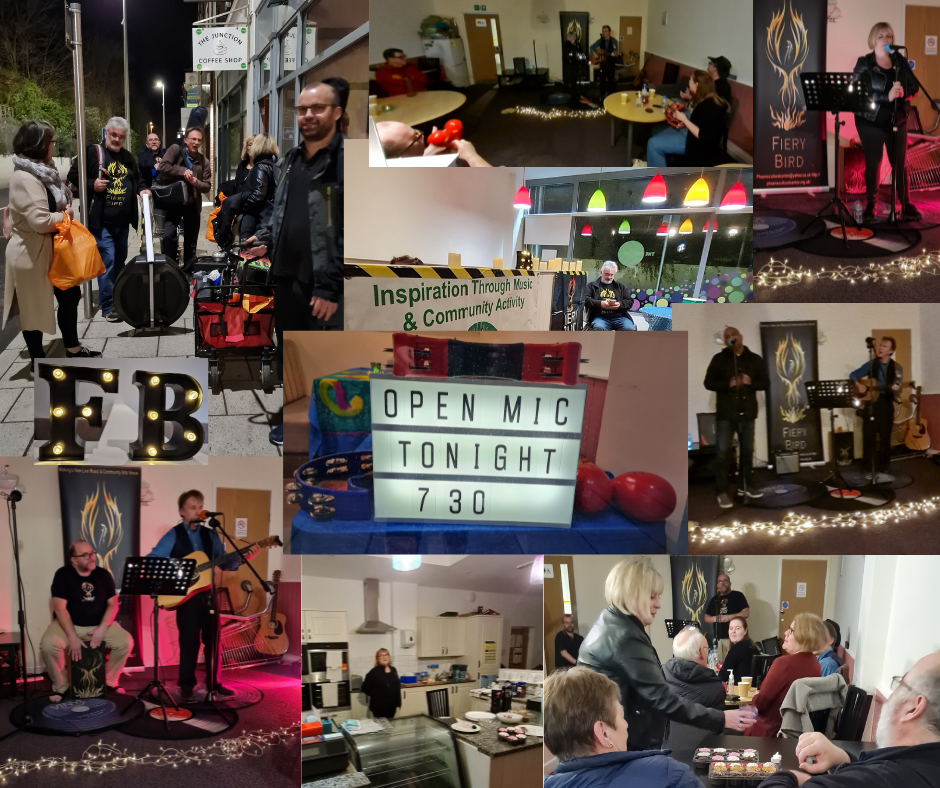 For the last few weeks we have been trundling our equipment across town and heading down to the Junction Coffee Shop for our Open Mic nights and it has been so wonderful to have old and new faces all together again at last.
We've had some wonderful performers come down every Monday at 7.30 until 10pm to listen or join us.
Acoustic set up – back line will be provided if required.
All abilities welcome in our traditional Phoenix/Fiery Bird atmosphere
Entry fee is by donation – whatever you can spare.
Whatever your style or level come join us to watch, listen or indeed to join in the fun.
Tea & coffee will be available.
Microphones will be sanitised after each performance.
To find the Junction Coffee Shop turn left out of the station (town side) and you'll find it on the right! 18 High...
Read More