We are very excited to hear that we have been awarded Government funding thanks to the DCMS (Digital, Culture, Media and Sport Committee) Culture Recovery Fund this means we can continue to write campaigns and fund bids and get ready to make an amazing space for our Woking community to enjoy next year.
#HereForCulture #LetsCreate 🤩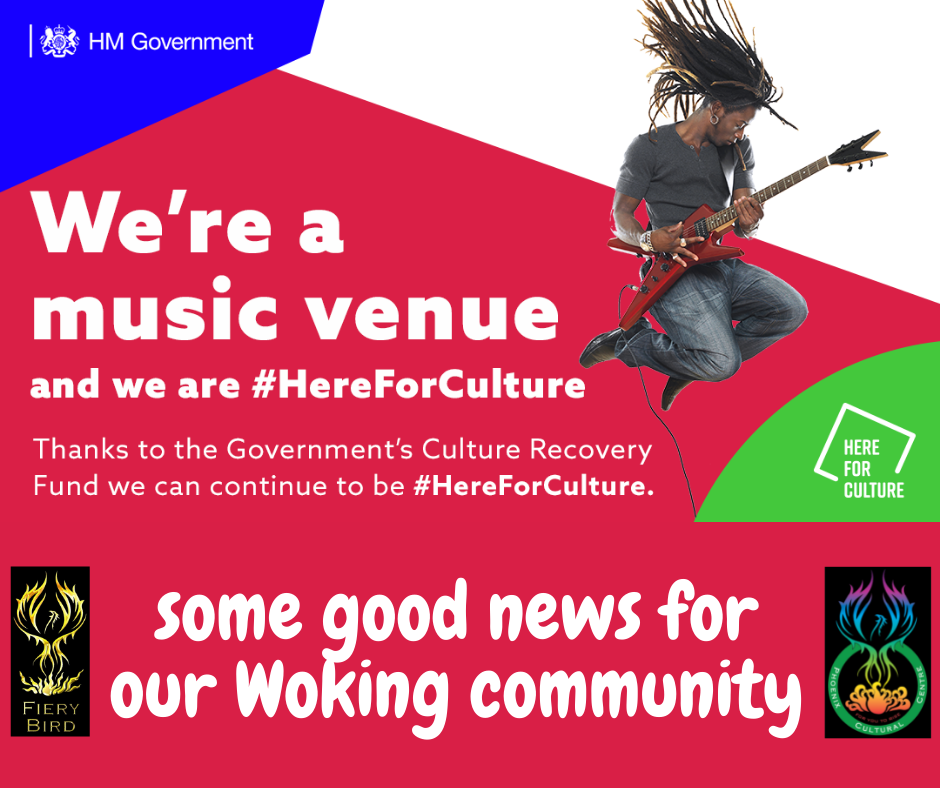 Culture creates jobs, supports livelihoods, and brings joy to everyone. The UK leads the world in the creative industries and we can all feel pride in that.
Now, in these challenging times, it's everybody's turn to show our support for culture. With an unprecedented investment through the Culture Recovery Fund, the government is #HereForCulture so it can continue to weather the storm of coronavirus and come back stronger.
And we are #Here...
Read More